November 29th 2007
I know of so many webmasters who suffer from what I have termed, "PR head". Why? Because that's the only thing they check daily. Let's remember that PR is not the end all of judging your websites "marketable effectiveness", however, it is important. And so having a great tool to track, not only the day's PR fluctuation, but it's historical values as well is also important.
And so I – everyday – get updates to my PR as well as my SERP position via my email. And I get those notifications of changes that I have on the sites I've configured from SheerSEO.com's great online tool. They have – by far – the best free seo software online that I have found. And this is not a sponsored post (for those of you skeptics
I use this site everyday. Actually, the author of the software is a genius and good "internet friend" of mine.
SheerSEO Features:
Not only does SheerSEO historically archive statistical information for current PR, Single Page Analysis, SERPs and indexed pages, – but also keeps analytics of those statistics historically: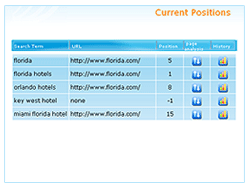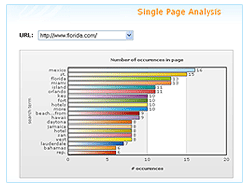 I have three accounts for certain sites that I need to track everyday, and before SheerSEO came along, I was using multiple software packages to do the analysis that it does.
If you're a serious webmaster/SEO professional, or even a hobbyist web designer, you'll open your free account today.